Opening times

Monday 10am-5:15pm
Tuesday off
Wednesday 10am-5:15pm
Thursday 10am-5:15pm
Friday 10am-5:15pm
Contact number: 07946857713
Email: terri _ATSYMB_ hebridesharmony _PERIOD_ CO _PERIOD_ UK
Address: 2 Maccallum Place, Stornoway, HS1 2JT

Terri McGeoghegan
HND beauty therapist and Cambridge Weight Plan consultant
Winner of the PSYBT young entrepreneur of the year 2011 (Hebrides Harmony)
Winner of the Sales Champion 2017 (Cambridge Weight Plan)
Finalist for Young Direct Seller of the Year 2018 (Cambridge Weight Plan)
Weight Loss
After successfully losing 3 stone with Cambridge Weight Plan Terri embarked on a career as an independent Cambridge Weight Plan consultant (now known as The One:One Diet.) She offers one-to-one support where she will create a personalised weight-loss plan that will tie in with your lifestyle. We offer a number of nutritionally balanced programmes ranging from 450cal to 1500cal per day. Prices vary on the step chosen, but range from £33 per week to £65 for a total meal replacement programme.
The initial consultation takes approximately 1 hour, and follow up appointments are weekly and last typically 15 minutes.
Terri has helped hundreds of clients over the last 4 years to lose weight and feel great, as well as picking up a Sales Champion award along the way (2017) and becoming a finalist for Young Direct Seller of the Year (2018) as part of the Stars of Direct Selling awards.
Contact Terri on 07946857713 for more information or to book a consultation.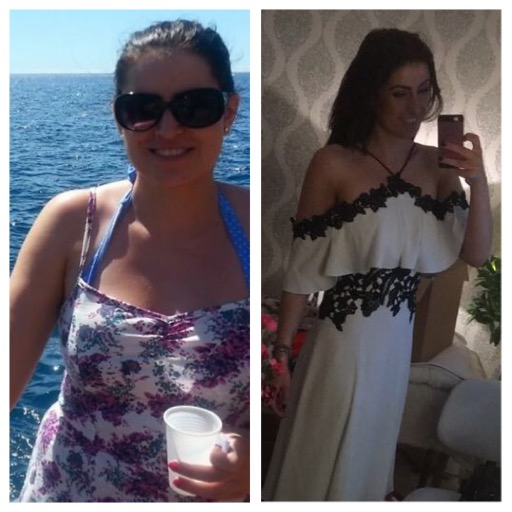 Terri, before and after