Opening times

Monday 10am-5:15pm
Tuesday off
Wednesday 10am-5:15pm
Thursday 10am-5:15pm
Friday 10am-5:15pm
Contact number: 07946857713
Email:
Address: 2 Maccallum Place, Stornoway, HS1 2JT

Terri McGeoghegan
HND beauty therapist and Cambridge Weight Plan consultant
Winner of the PSYBT young entrepreneur of the year 2011 (Hebrides Harmony)
Winner of the Sales Champion 2017 (Cambridge Weight Plan)
Finalist for Young Direct Seller of the Year 2018 (Cambridge Weight Plan)
www.thewriterri.com - published beauty and health articles by Terri
Skin conditions/disorders that will benefit from Hebrides Harmony signature facials are:
Dry/dehydrated skin
Oily/combination skin
Senstitive skin
Mature skin
Sun damaged skin
Fine lines and wrinkles
Puffy, tired eyes
Uneven skin tone
Age spots
Acne scarring
Open pores
Comedones (black heads)
Dull, tired skin
If you are unsure of what facial is right for you please just phone to have a brief consultation so you can make an informed decision.
Your therapist will assess your skin type and treat your skin with the appropriate products whilst ensuring your experience is a relaxing and unforgettable one - heated blankets are used to ensure your whole body is warmed through, heated towels are used to remove all products and most facials include a face, neck, chest, arm, shoulder and scalp massage with the addition of hot stones when your mask is on. You can be assured that your therapist will not leave the room at any point unless it is to quickly change the water (i.e. you won't hear the phrase "I'll leave you to relax for 10 minutes!")
Babor Facials
(Vita balance / Calming sensitive / Perfect combination / Advanced biogen)
This bespoke tailor-made facial is adapted for all skin types. Using our versatile Skin Care System Gold range your therapist will select the mask, serums and moisturisers most suitable for your skin's needs. After a thorough skin analysis and consultation your individually prescribed eight step relaxing facial will leave you feeling and looking sensational.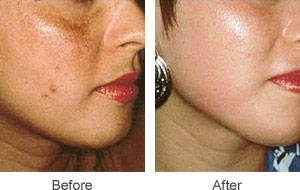 £35 for 1/2 hour and £45 for 1 hour
Have you ever wanted an instant facelift without the painful consequences or price tag? Look no further than Microdermabrasion - the treatment that celebs credit to their youthful and vibrant complexions. This innovative treatment deeply exfoliates the top layers of the skin, leaving you with fresh, vibrant and extremely smooth skin. Skin conditions that particularly benefit from this treatment are: fine lines and wrinkles, acne, acne scarring, oily skin, open pores, dry skin and dull skin. *Please note this treatment cannot be performed on hyper sensitive skin or on skin with any burst blood capillaries (i.e. acne rosacea).
Collagen booster treatment (£40)
60 mins
Collagen is the key to our skin's elasticity and as it slowly breaks down over time our skin becomes more susceptible to lines and wrinkles. This intensive collagen facial helps to reverse the effects of collagen depletion. Precious collagen fluid is applied which penetrates the skin to weave new collagen fibres before the special stimulating massage supplies much needed oxygen to revive the skin and a 99% collagen mask is applied. Your skin will look flawless after this intensely calming, hydrating and plumping facial.
For men: energy release facial
60 mins

(£35)

This is a specially designed facial for men and gives skin renewed strength and vitality. Often external and internal stress factors can upset the harmony of your skin. This facial will deeply cleanse and soothe the skin, improving its resilience. The healing power of plants will restore balance; this wonderful treatment will then be rounded off with a super relaxing pressure point and scalp massage.
Comedone extraction can be added onto to any facial treatment for £6
Indian head massage (£30)
40 min
The perfect treatment for relieving stress and tension that is so commonly lodged in the shoulder, neck and head area. This treatment is based on Ayurvedic techniques, targeting common problems such as stress, headaches and migraines. A gorgeous treatment that helps to hydrate the scalp and hair.
Soothing back, face and scalp treatment (£45)
1 hour 10 minutes
Firstly, your back will be cleansed using a refreshing mineral spring water, then the warming Scentao of Asia oil will be used to compliment a hot stone back massage. A combination of our System Gold and Skinovage products will be used on the skin in a mini facial to soothe and brighten your skin. A deeply relaxing scalp and hand massage will be carried out when your masque is working its magic. A truly wonderful treatment.