Opening times

Monday 10am-5:15pm
Tuesday off
Wednesday 10am-5:15pm
Thursday 10am-5:15pm
Friday 10am-5:15pm
Contact number: 07946857713
Email: terri _ATSYMB_ hebridesharmony _PERIOD_ CO _PERIOD_ UK
Address: 2 Maccallum Place, Stornoway, HS1 2JT

Terri McGeoghegan
HND beauty therapist and Cambridge Weight Plan consultant
Winner of the PSYBT young entrepreneur of the year 2011 (Hebrides Harmony)
Winner of the Sales Champion 2017 (Cambridge Weight Plan)
Finalist for Young Direct Seller of the Year 2018 (Cambridge Weight Plan)
Skin conditions/disorders that will benefit from Hebrides Harmony signature facials are:
Dry/dehydrated skin
Oily/combination skin
Senstitive skin
Mature skin
Sun damaged skin
Fine lines and wrinkles
Puffy, tired eyes
Uneven skin tone
Age spots
Acne scarring
Open pores
Comedones (black heads)
Dull, tired skin
If you are unsure of what facial is right for you please just phone to have a brief consultation so you can make an informed decision.
Your therapist will assess your skin type and treat your skin with the appropriate products whilst ensuring your experience is a relaxing and unforgettable one - heated blankets are used to ensure your whole body is warmed through, heated towels are used to remove all products and most facials include a face, neck, chest, arm, shoulder and scalp massage with the addition of hot stones when your mask is on. You can be assured that your therapist will not leave the room at any point unless it is to quickly change the water (i.e. you won't hear the phrase "I'll leave you to relax for 10 minutes!")
MONU Facials
This signature MONU Facial Treatment will let you experience the truly incredible results MONU has to offer. Mask therapy and exfoliation are combined to promote skin radiance, whilst a soothing massage to the face, neck and shoulders will leave you feeling calmed and relaxed. MONU products are individually selected to suit your skin type. The treatment mask can be upgraded upon request.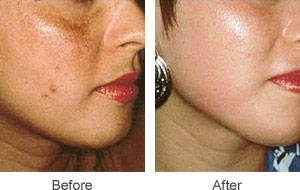 £35 for 1/2 hour and £45 for 1 hour
Have you ever wanted an instant facelift without the painful consequences or price tag? Look no further than Microdermabrasion - the treatment that celebs credit to their youthful and vibrant complexions. This innovative treatment deeply exfoliates the top layers of the skin, leaving you with fresh, vibrant and extremely smooth skin. Skin conditions that particularly benefit from this treatment are: fine lines and wrinkles, acne, acne scarring, oily skin, open pores, dry skin and dull skin. *Please note this treatment cannot be performed on hyper sensitive skin or on skin with any burst blood capillaries (i.e. acne rosacea).
The main focus in this intensive repairing treatment is the application of a 99% Collagen Veil which delivers a burst of moisture whilst plumping fine lines and wrinkles. This facial hydrates and replenishes vital moisture levels to rediscover that youthful look. Perfect for dehydrated and sun damaged skin. This treatment will leave the skin looking youthful and restored with an even appearance.
A warming 35 minute hot stone massage on the back, neck and shoulders sets the tone for this gorgeous treatment. A 35 minute miniature MONU aromatic facial follows, and includes full cleanse with steam, hot compress, exfoliation, serum, mask, toner & moisturiser. When your mask is working it's magic on the skin a deeply relaxing Ayurveda scalp massage will finish off this blissful treatment.
This is a specially designed facial for men and gives skin renewed strength and vitality. Often external and internal stress factors can upset the harmony of your skin. This facial will deeply cleanse and soothe the skin, improving its resilience. The healing power of plants will restore balance; this wonderful treatment will then be rounded off with a super relaxing pressure point and scalp massage.