Opening times

Monday 10am-5:30pm
Tuesday off
Wednesday 10am-5:15pm
Thursday 12 noon-5:15pm
Friday 10am-2:30pm
Saturday 10am-2pm

Terri McGeoghegan - HND beauty therapist and Skincare specialist
Location: The White Rooms, 40 Bayhead Street, HS1 2DX
Winner of the PSYBT young entrepreneur of the year 2011!
www.thewriterri.com - published beauty and health articles by Terri.
Please note due to exceptional demand Terri is unable to take appointments from new clients until further notice. Apologies for any inconvenience this may cause.
Babor Body Treatments
Scentao of Asia (£30)
45 mins
Hot stone body massage
Experience a unique face and body treatment using hot stones and Shiatsu massage techniques. Based on a holistic approach the main emphasis is on relaxing the skin and the senses. After enveloping the body in warm, therapeutic oil of Ginkgo Biloba, Green Tea and Ginseng warm oil, the heated lava stones work their magic on tired muscles promoting a sense of calm and deep down muscle relaxation. This deeply relaxing treatment will bring the body, mind and soul into harmony.
30 mins (back, neck and shoulders)
Personally designed to suit your individual needs using kneading, pressing and rubbing techniques on the skin and superficial muscle layers; working on key areas of tension to provide a sense of relaxation and relief, be it mentally or physically. For an even firmer massage request a deep tissue massage - this is used in conjunction with hot stones to break down very tight and strained muscles. A popular massage with men!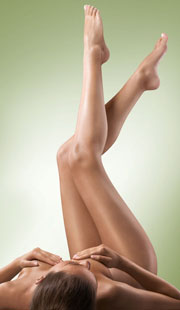 Hopi ear candles (£20)
45 mins
A great treatment for sinus pressure, wax build up, tinnitus, irritations in the ears, stress and many more problems. A course of 3 treatments is recommended if wax build up is the reason for booking. Please note if a cold or infection of the nasal passages/ears is present the ear candling cannot be carried out.
Indian head massage (£25)
40 min
The perfect treatment for relieving stress and tension that is so commonly lodged in the shoulder, neck and head area. This treatment is based on Ayurvedic techniques, targeting common problems such as stress, headaches and migraines. A gorgeous treatment that helps to hydrate the scalp and hair.
Soothing back, face and scalp treatment (£38)
1 hour 10 minutes
Firstly, your back will be cleansed using a refreshing mineral spring water, then the warming Scentao of Asia oil will be used to compliment a hot stone back massage. A combination of our System Gold and Skinovage products will be used on the skin in a mini facial to soothe and brighten your skin. A deeply relaxing scalp and hand massage will be carried out when your masque is working its magic. A truly wonderful treatment.